please read before ordering/emailing

WE ARE NOW OPEN FOR DINE-IN AT BOTH LOCATIONS. WE ARE WALK-IN ONLY AND DO NOT ACCEPT RESERVATIONS. YOU ARE ABLE TO ORDER AHEAD BUT CAN ALSO JUST SHOW UP AND ORDER IN PERSON. WE DO NOT HAVE A PHONE. FOR LARGE GATHERINGS PLEASE EMAIL INFO@EXTRABURGER.CA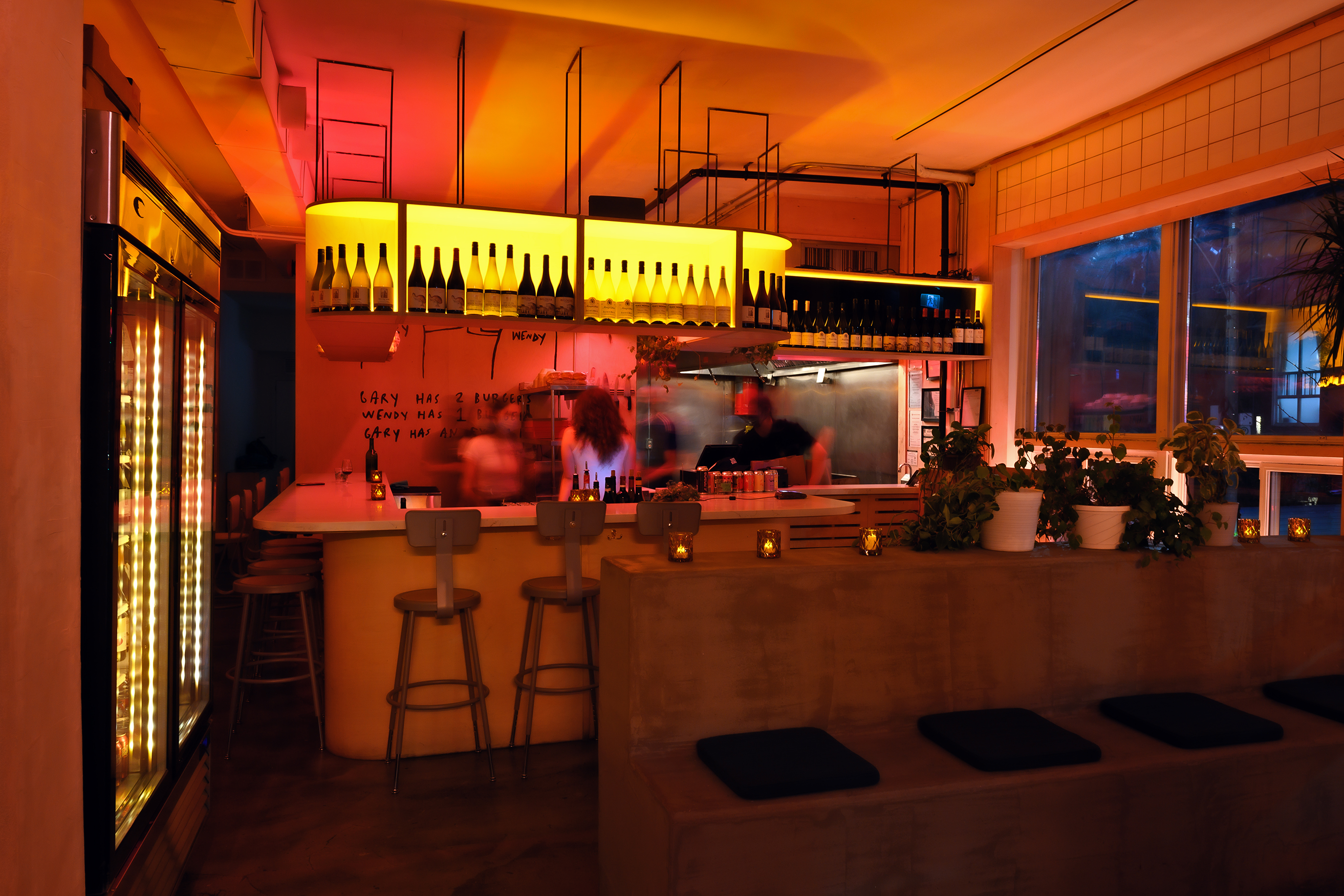 1265 DUNDAS STREET WEST
(DUNDAS + DOVERCOURT)
CLOSED MONDAY
TUESDAY-THURSDAY 4:30 PM-9:00 PM
FRIDAY 4:30 PM-1:00 AM
SATURDAY 12:00 PM-1:00 AM
SUNDAY 12:00 PM-9:00 PM

DUNDAS WEST IS WHERE IT ALL STARTED FOR US. IN 2017 WE TOOK OVER AN ABANDONED DOCTORS OFFICE AND OPENED UNTIL 3 AM ON WEEKENDS. IT WAS HELL. DURING THE PANDEMIC WE TRADED THE DOCTORS OFFICE FOR THIS NEW LOCATION. WE NOW OFFER A MORE EXSTENSIVE FOOD MENU ALONGSIDE NATURAL WINES AND LOCAL BEERS. IT IS A BURGER SHOP THAT ALSO HAS ALCOHOL.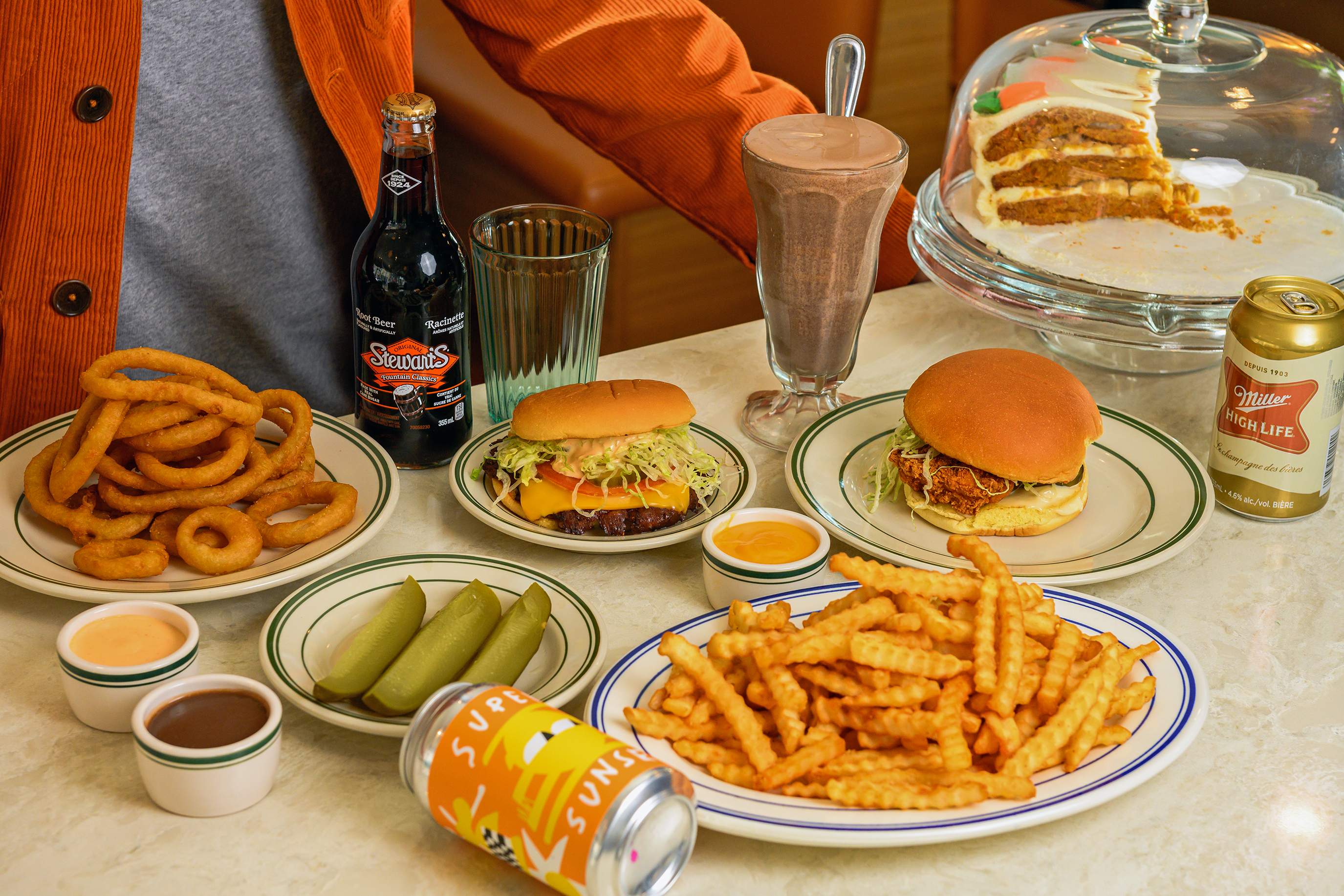 319A OAKWOOD AVENUE


(OAKWOOD AND ROGERS)
CLOSED MONDAY/TUESDAY
WEDNESDAY-SUNDAY 4:30 PM-8:30 PM



THE FIRST TIME WE VISITED BAR APE'S SHOP WE KNEW NOTHING ABOUT ST. CLAIR WEST LET ALONE OAKWOOD. THEN WE TRIED THE BAGELS (PRIMROSE), AND NEVER LOOKED BACK. OUR OAKWOOD LOCATION OPENED IN MID-OCTOBER 2021. INSPIRED BY SOME OF OUR FAVORITE DINERS, WE WANTED A PLACE WHERE YOU CAN LOUNGE FOR A BIT WITHOUT SPENDING $200. WE HAVE A GROWING SELECTION OF WINE, BEER AND MIXED DRINKS.
**PLEASE NOTE IF ORDERING PICKUP WE ARE A FAST (ISH) FOOD STORE AND DO NOT HAVE A TELEPHONE.

FOR HELP WITH AN ORDER PLEASE VISIT THE STORE ITSELF, FOR GENERAL INQUIRIES PLEASE EMAIL INFO@EXTRABURGER.CA